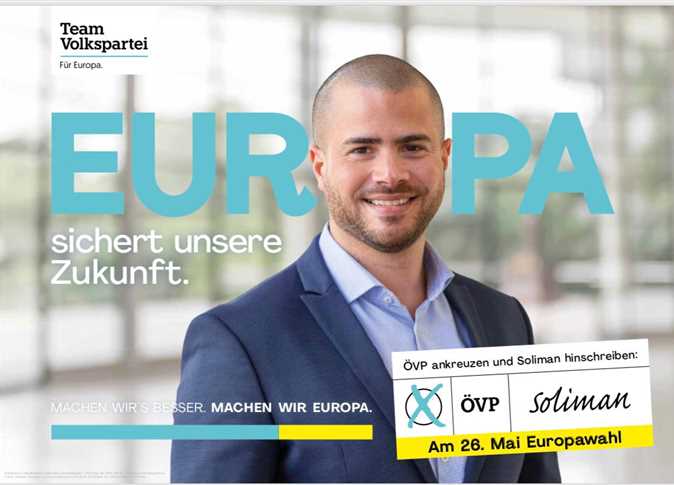 Minister of Immigration Nabila Makram contacted an Egyptian living abroad in Austria, who is running for the European Parliament elections.
Makram expressed her pride in Maisara Soliman, calling him an honorable model of Egyptian youth who has entered the political arena and seeks to represent Egypt in the European Parliament. She further called on the Egyptian community in Austria to support Soliman and to go to the polls on May 26 to vote for him.
"When we have a young man from Egyptian youth abroad who has reached this stage in the European Parliament elections, which will be a great addition to Egypt, we must give him all our support," she said.
Makram thanked the members of the Egyptian community and the Egyptian Church in Austria, pointing out that the role of her Ministry is to call on the Egyptians there to support this ambitious young man.
For his part, Soliman expressed his pride and happiness towards his homeland's supports.
Edited translation from Al-Masry Al-Youm