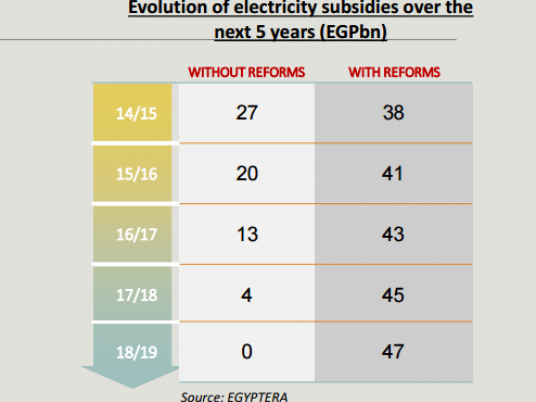 A new electricity law should be presented to President Abdel Fattah al-Sisi within days, according to Electricity and Renewable Energy minister Mohamed Shaker.
The new electricity law is expected to privatize both the generation and distribution of electricity, while leaving the government in charge of overall regulations and policies.
In February, Egypt's Cabinet approved the new electricity law.
The Cabinet previously
announced
that Egypt needs over US$70 billion of public and private investments from 2015-2022 for a marked acceleration in the construction of a power plant that will have a 54 GW capacity. The new construction will help solve the electricity crisis.
In July 2014, the government raised the prices in order to reduce the electricity subsidies bill by LE11 billion to reach LE27 billion in the 2014/15 fiscal year.
At the same time, the government announced a clear roadmap to the complete removal of electricity subsidies within five years.