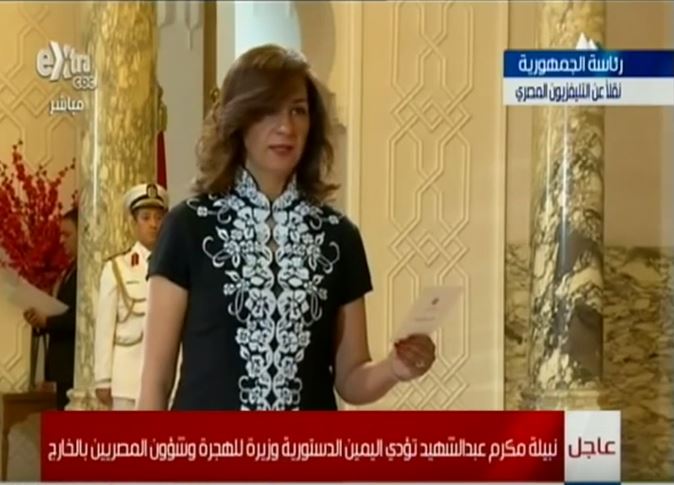 Ambassador Nabila Makram Abdel Shahid, the Immigration and Egyptian Expatriates Affairs Minister, has responded to an attack made about her clothing during her swearing-in ceremony on Saturday.
Host Ahmed Moussa criticized Abdel Shahid for wearing a short-sleeved blouse while being sworn in.
Abdel Shahid said during a phone-in on TV channel al-Assema Sunday, that she was surprised with her appointment as minister.
"He is right, but the issue of my clothing during the oath has been overrated. The protocol requires dark colors and modest clothing. My blouse being short-sleeved is not a grave mistake," the minister said.
Moussa reprimanded Abdel Shahid, saying she should have worn long sleeves in front of the president. The host described the minister's actions as inappropriate.
The clothing was respectable, but unsuitable for a meeting with the president, Moussa added.
Edited translation from Al-Masry Al-Youm