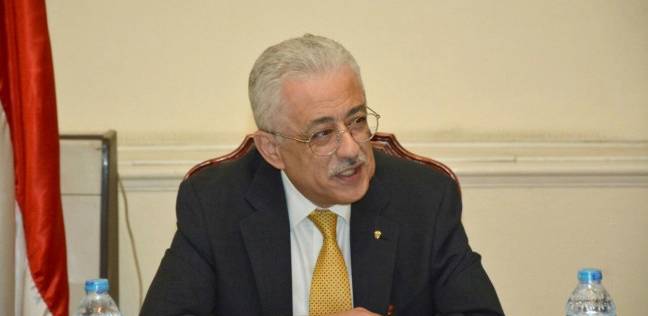 Minister of Education Tarek Shawky received fierce criticism from his fellow MPs during the House of Representatives general session on Monday, over the semester delay of the Egyptian-Japanese schools.
The Education Ministry announced last week postponement of the school year until all the Egyptian-Japanese schools were completed and furnished. The ministry did not give a time estimate for the building completions.
The Egyptian-Japanese education project is the result of a mutual agreements signed between the two countries, in which Egypt benefits from the Japanese educational system by applying the curriculum in 45 state-run schools. The semester for the schools was previously scheduled to begin this current fall semester, which began last month.
Shawky was summoned to the parliament after 40 Early Day Motions were submitted on education and schools problems.
Egyptian MPs said that education quality is declining, along with a shortage of teachers.
Shawky said that he met President Abdel Fattah al-Sisi a few days ago, and that the president had demanded the school openings be postponed to next year all over Egypt, rather than the just the currently selected areas.
the MP said that his ministry started a new program for the renaissance of education, and his ministry approached every problem in an isolated way.
He added that during his meeting with Sisi they discussed a larger plan to reform education. Both parties agreed  the current education system is hard to fix, and the plan should start from scratch in 2018.
The new education plan includes three axes, which the president will announce during the Sharm al-Shaikh Youth Conference.
Shawky said the plan is a reflection of the dream to build the knowledge of the Egyptian student. The first axis of the plan is changing the Thanaweya Amma (high school) system.
The minister said that the budget of the Ministry is LE 80 billion, LE 68 billion of which goes to salaries and wages. He added that follwing the current education system with the remaining budget could be easy, but he had chose the harder route, to change it.
Edited Translation from Al-Masry Al-Youm