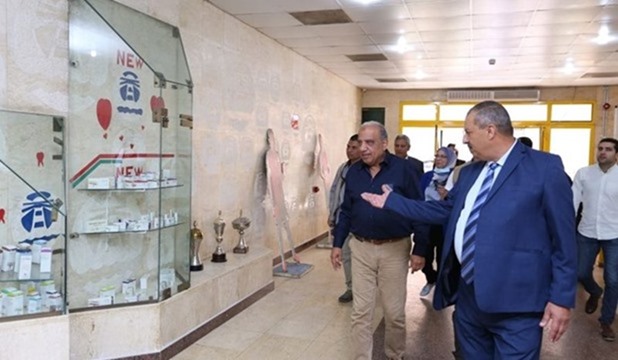 Alexandria Company for Pharmaceuticals and Chemical Industries carried out investments worth EGP 253 million over the past three years, said Public Business Sector Minister Mahmoud Esmat.
The projected investments for fiscal year 2022/2023 are expected to hit nearly EGP 98 million, bringing the total volume of investments to EGP 351 million within four years, added the minister while touring the company, which is an affiliate of the Drug Holding Company.
During his tour, Esmat was briefed on the company's future vision, according to a statement issued by his ministry. He also followed up on the workflow and production.
The minister hailed the progress made in the various sectors of the company and the confidence of the international companies in manufacturing their products in the company's production lines.