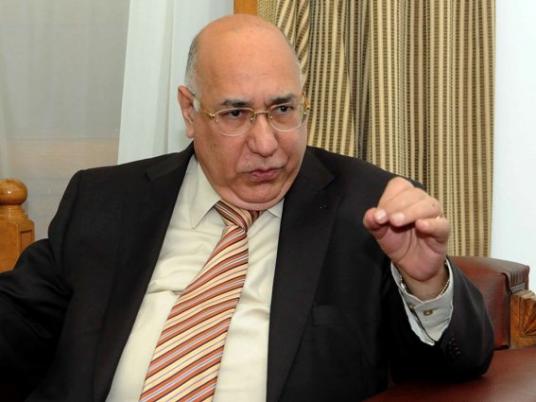 A delegation from the International Monetary Fund will visit Egypt late this month to resume discussions over a US$4.8 billionloan Egypt had requested to shore up its economy and bridge its budget deficit, the Ministry of Finance said Tuesday.
The Egyptian government made the request for the loan last August. The amount had been previously set at US$3.2 billion before Egypt asked for an increase. The 2012-2013 budget deficit is expected to increase to LE170 billion, up from LE130 billion as estimated in the budget.
The IMF had paused negotiations with Egypt, which had started last year, in order to wait for country to achieve political stability and lay down an economic plan.
Finance Minister Momtaz al-Saeed said in a press statement that the delegation will discuss with the government the latter's economic plans before approving a deal.
Saeed said the Deauville Partnership, an initiative comprising G8 countries to assist Middle East and North African countries in their democratic transition, has launched a $250 million MENA Transitional Fund.
The minister added that Egypt expects direct support from the general budget in the form of soft loans, foreign currency deposits at the Central Bank of Egypt and the purchase of government treasury notes.
Egyptian officials had participated in a joint meeting in Tokyo days ago by the IMF and the World Bank. A meeting by finance ministers from the Deauville Partnership was held on the sidelines.