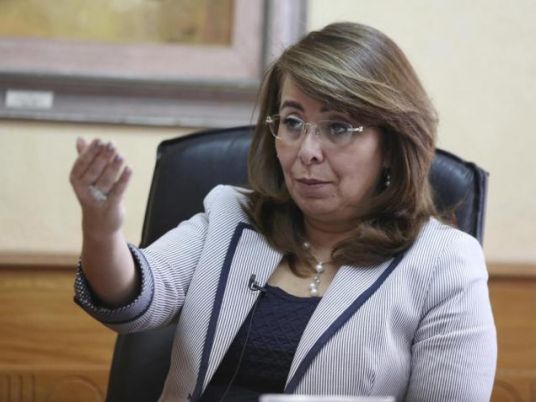 Egypt's Minister of Social Solidarity Ghada Wali has been appointed Executive Director of the United Nations Office on Drugs and Crime (UNODC), selected as well by UN Secretary-General Antonio Guterres to be the Director-General of the UN office at Vienna, according to a statement issued by the Ministry on Thursday.
The Ministry said Wali's extensive experience qualified her for the position, adding that she would "serve the best interest of member countries and (ensure) the office achieves its goals related to addressing the challenges posed by organized crime and the spread of drugs and addiction."
The Ministry further paid tribute to the various contributions of the UN Secretary-General to solidifying peace around the globe and promoting sustainable development, ensuring Egypt's full support and eagerness to do its part in reaching sustainability goals.
Accordingly, the statement clarified that Wali will leave her position at the Ministry as part of the upcoming ministerial reshuffle.
Wali was appointed in 2014 and served under the leadership of former Prime Ministers Ibrahim Mahlab and Sherif Ismail, as well as Egypt's current Prime Minister Mostafa Madbouly.
She also launched a national anti-drugs campaign in 2017, which included a televised appearance by the iconic Egypt and Liverpool football star Mohamed Salah featuring the slogan "You are stronger than drugs." The campaign and Salah's ad in particular were successful in promoting the cause, and during the period daily calls related to treatment for drug addiction increased nearly five times.
As part of the campaign, 320 footballers across Cairo participated in a tournament under the theme "You are stronger than drugs," with the Anti-Drug Fund celebrating its impact on nearly 15,000 people during a single month in 2017 as well.
Wali, for her part, has over 20 years of experience in integrated management, according to Al-Arabiya news outlet, and is a long-time advocate of gender equality in the Middle East.
She has served as a representative at the National Council for Women (NCW), which was established in 2000, and also took part in the third edition of the Dubai Government Summit in 2015 alongside a number of female officials from around the Arab world. During the summit, the Egyptian Minister discussed ways to empower women and underlined the importance of education in the Arab world.
Wali was also a leading voice in the UN Development Program (UNDP), where she served as Assistant Resident Representative and aimed reduce the percentage of people living under the poverty line and increase job opportunities, according to Women of Egypt news outlet.