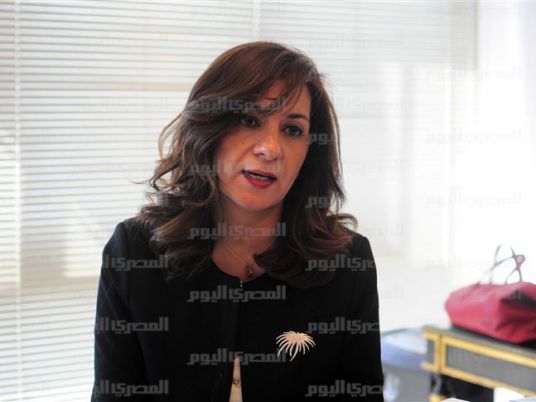 Egyptian Minister of Immigration and Egyptian Expatriates Affairs Nabila Makram on Tuesday personally contacted Ahmed Abdel Hamid Khalaf, a member of the Greek party Elenis Rizospastis and an Egyptian candidate for the European Parliament elections.
In a press statement Makram expressed her pride towards Khalaf, calling him as an honorable representation of Egypt.
She praised his participation in Greek politics and how he represents Egypt in the European Parliament, while also referring to other Egyptians who took the same steps in Austria, Canada and Australia.
She called on the Egyptian community in Greece to support Khalaf by voting for him on May 26, stressing that it would be a great step in favor of Egypt if he won.
On his end, Khalaf expressed happiness and gratitude over Makram's continued support and communication.

Khalaf graduated from the Faculty of Law at Assiut University, and worked for five years with the UNHCR.
Makram has previously contacted another Egyptian candidate to express her support; Maysara Sulaiman, a resident of Austria and who was nominated by the Austrian People's Party for the European Parliament elections.

Elections for the European Parliament will be held on Sunday, May 26.

Edited translation from Al-Masry Al-Youm