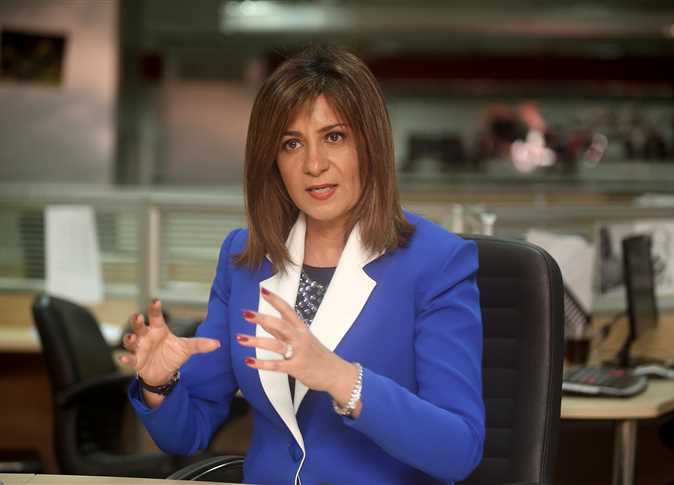 Egypt's Minister of Immigration and Egyptian Expatriates Affairs, Nabila Makram, urged Egyptians not to respond to statements by Kuwaiti MP Safa al-Hashem, who criticized Makram for her recent statement that "the dignity of the Egyptian and, rather, the dignity of Egyptian women is a red line."
Makram's comments were made following an incident where an Egyptian woman working in Kuwait, named Fatima, was assaulted by five women in Salmiya.
Hashem said that Makram was trying to achieve political and media gains in her statements, adding that Kuwait treats it's Egyptian citizens better than they would be in their own country.
"As long as you respect the Kuwaiti authority and the Kuwaiti judiciary, it is better for you not to address the issue of dignity as you are well aware of the keenness of the Kuwaiti authorities and the Kuwaiti judiciary to resolve this matter," she said.
Youm7 newspaper reported that the minister sent a voice message to a group for Egyptians expats on WhatsApp regarding Hashem's comments, saying, "We never respond to abuse. Please ignore all what has been said. Our case is clear and explicit. We have said that we stand behind every Egyptian abroad and assist them under the rule of the state law where they live, and we affirm our confidence in Kuwait's judiciary and justice system."
"We Egyptians have culture and ethics and we do not respond to abuse by abuse, we spoke objectively about an individual incident in Kuwait, and I confirm that it is an individual accident. We are all ambassadors of Egypt so we shouldn't make mistakes. Thank you very much for all the support," she said.
Makram said in a speech during a meeting of the Foreign Relations Committee in the House of Representatives on Sunday that all parties intervened for Fatima's rights.
"I want to say to everyone that there is real effort being made in the embassies and we must trust them. We are all focused on Fatima's rights," she said.
Kuwaiti MP Safa al-Hashem attacked the minister in a way considered by Egyptians working in the Gulf as "strange and disproportionate to the statements of the minister," who did not attack the people or the state of Kuwait. They demanded accountability of the MP for her comments.