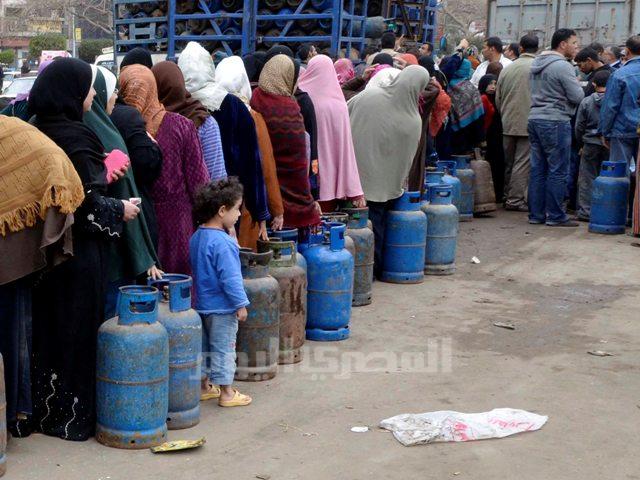 Minister of Supply and Domestic Trade Mohamed Abu Shady said butane gas cylinders will be available for home delivery via telephone order within a few days. Several hotlines will be allocated for the service across Egypt in coordination with Petroleum Ministry.
During a meeting on Monday with heads of gas distribution companies including Gasco, Petrogas, Cairogas, head of the trade chambers union's petroleum substances division, private sector producers and distributors of gas, Abu Shady said that the delivery fees for the cylinders will range between LE2-5 in addition to the LE8 for the cylinder itself. Fees for delivering cylinders used for trading purposes reach LE10 in addition to LE16 for the cylinder. A technician will come over to then install the cylinder.
The service targets facilitating burdens over citizens as well as obtaining their needs easily and preserving their safety. It also aims at delivering subsidized petroleum substances, estimated at LE100 billion annually, to those who need it and hence put an end to black market, the minister added.
Intensified campaigns to control distribution of butane gas cylinders by delivery will be launched. Hotline numbers are 19805- 19468. There will be also forms available free of charge at post offices to file complaints against the service.
Edited translation from MENA