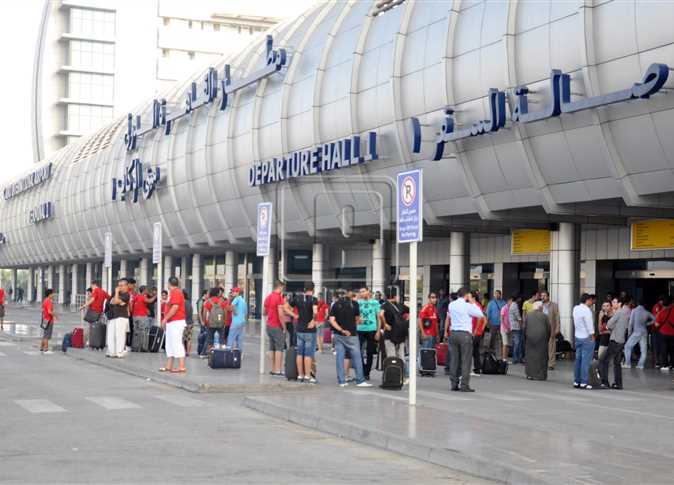 Flights between Baku and Cairo will return in July, Tourism Minister Rania al-Mashat announced in a press conference held in Azerbaijan on Sunday.
Azerbaijani National Airlines (AZAL) announced the resumption of a charter flight from Baku to Cairo from July 8 and another regular flight to Sharm el-Sheikh from July 18.
Mashat explained that these trips will contribute to increasing the number of tourists from Azerbaijan to the Egyptian resorts, pointing out that the duration of the flight from Baku to Cairo after the operation of these flights will take only three hours and 20 minutes, instead of 14 hours.
She added that the closeness of Sphinx Airport from the Egyptian Grand Museum and the Pyramids area offers an opportunity for tourists to combine beach and cultural tourism.
According to Mashat, the new tourism promotional plan includes the diversification of tourism export markets through opening up new markets and watching promising markets such as in Azerbaijan, Asia, Latin America, South America and Central Europe.
Azerbaijani's market is considered one of the more promising tourist markets. The total number of tourists traveling outside Azerbaijan recorded more than four million tourists with a high expenditure rate, the minister said.
Mashat pointed out that the number of Azerbaijani tourists to Egypt has also increased over the past two years.

Cooperation between the Azerbaijani tour operators and the ministry was discussed to organize joint promotional campaigns to introduce Egypt's unique tourism attractions in the Azerbaijani market, the minister explained.
She also displayed the new aviation promotional program, after which tour operators expressed their desire to benefit from this program to increase the number of tourists coming in from the countries where they operate to Egypt.
Egypt is keen to participate in Azerbaijan tourist exhibitions, having participated in the exhibition held last year, with plans to participate next year with a larger pavilion especially after the operation of Baku-Cairo flights, Mashat said, referring to planned joint promotional campaigns with Azerbaijani tourism companies to introduce the Azerbaijani people to Egypt's tourism attractions.
A representative of Self Travel, the tour operator which will run the new Baku-Cairo flights, presented the company's offer on Baku-Sharm el-Sheikh trips and pointed out that the company sold about 75 percent of the flights to Egypt immediately after the trips were announced.
Edited translation from Al-Masry Al-Youm