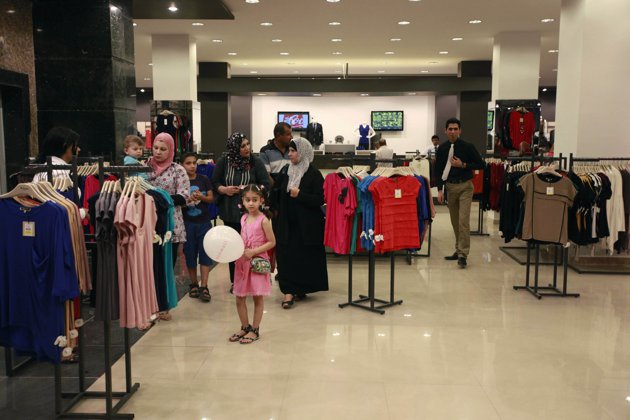 A government decision to close shops at 10 pm has been postponed indefinitely. The regulation was schedule to take effect Saturday, but unrest has prompted the government to delay its enforcement, Local Development Minister Ahmed Zaki Abdeen said Friday.
An informed ministry source also told Al-Masry Al-Youm that the Cabinet is considering canceling the decision altogether over concern about public outcry and the consequences the Interior Ministry might face when police enforce the closing time.
The decision was announced in October as an energy-saving measure under the pressure of repeated power outages in many governorates, the anonymous source said, describing the decision as "not studied at all."
The government had initially said that following Eid al-Adha stores must close at 10 pm and eateries at midnight to conserve energy.
Abdeen's statement Friday is the most recent in a series of official comments delaying the application of the controversial policy.
The state television website reported earlier that Qalyubiya shop owner Ashraf Makram had filed the first lawsuit against the regulation with the State Council Administrative Court. His lawyer, Ali Ayoub, said forcing stores to close at 10 pm is illegal and harms the interests of store owners.
The Cairo Chamber of Commerce proposed last month that streetlights and lights outside government buildings be switched off during the day to save energy instead.
"This would save 35 percent of energy," the chamber's vice presient, Ali Shokry, told Al-Masry Al-Youm at the time. "The government should consult us on this issue."
The chamber of commerce asked the government to repeal the directive, saying it was "rejected nationwide," and added that storeowners should at least be given more notice.
Edited translation from Al-masry al-Youm