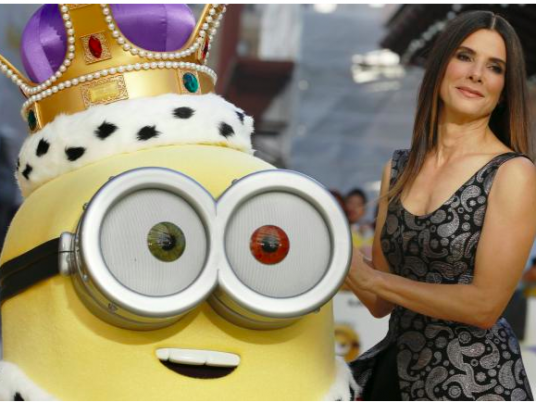 The little guys are taking the big slice of global box office estimates, edging out Disney's "Ant-Man" for the weekend of July 26.
It's a battle between adorable animated characters as "Minions" tops global box office estimates with a total of US$66.1 million (RM252 million) in the bank just ahead of "Ant-Man," which earned US$60.2 million over the weekend, according to Rentrak.
Universal's "Minions" now counts a grand total of US$759.4 million, and the Disney-Marvel produced "Ant-Man" counts 48 international territories and North America in which it was viewed over the weekend.
Fantasy-adventure-themed 3D film "Monster Hunt" came in third, earning US$46 million in only five territories, according to Rentrak.
Global box office estimates for the weekend of July 26 are as follows:
1. Minions – Universal -US $66.1M
2. Ant-Man – Disney – US$60.2M
3. Monster Hunt – Multiple – US$46.0M
4. Pixels – Sony – US$45.4M
5. Inside Out – Disney – US$35.7M
6. Jian Bing Man (Pancake Man) – Multiple – US$25.0M
7. Paper Towns – 20th Century Fox – US$20.5M
8. Southpaw – Multiple – US$20.0M
9. Assassination, The – Showbox – US$19.5M
10. Trainwreck – Universal – US$17.5M
11. Monkey King: Hero is Back – Multiple – US$17.0M
12. Jurassic World – Universal – US$14.5M