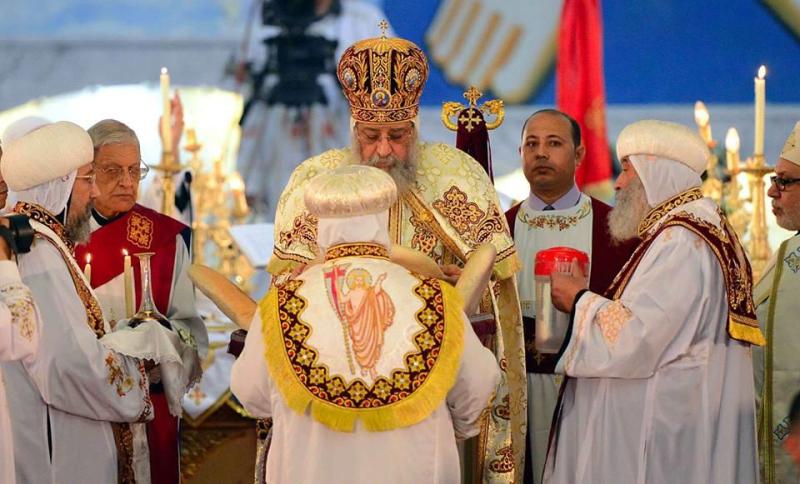 Pope of the Coptic Orthodox Church of Alexandria Tawadros II will receive bishops of the Coptic churches, senior officials and public figures, as well as the ordinary Copts in the Papal residence during the celebrations for million of Copts for Easter Day on Sunday.
Minister of Interior Magdi Abdel Ghafar and several ministerial leaders offered congratulations to Pope Tawadros II during their visit to the Headquarters of the Cathedral in Abbasiya of Cairo on Saturday.
Abdel Ghafar asserted that the Egyptian people succeeded in thwarting schemes of tearing part its unity and diversity.
Meanwhile, Chief of the Office of the Republic Mustafa Sheref Mahmoud offered congratulations on behalf of President Abdel Fattah al-Sisi to Pope Tawadros II during the memorial prayer of Easter Day.  
Around four thousands Copts gathered in al-Qiama (Resurrection) Church on Saturday to witness the phenomenon of Holy Light.
Police bodies increased the number of security personnel in the vicinity of the churches and spread movable patrols on Saturday to secure celebrations of Easter Day in all governorates.