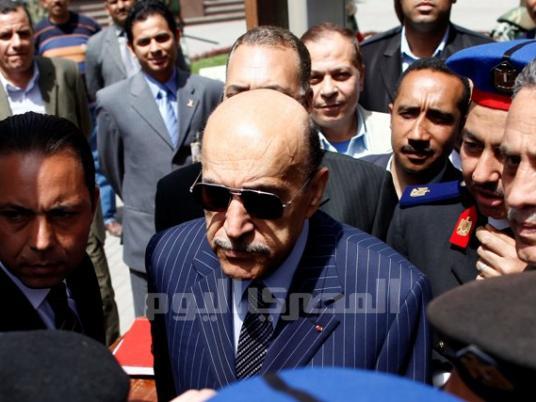 Activists from political and protest movements announced on Monday that they will organize mass protests on Friday, 20 April to reject the presidential bids of former regime figures.
The Revolutionary Youth Parliament and the Second Revolution of Anger movement called for protests in the main squares of Cairo, Alexandria, Port Said and Minya under the motto "The revolution did not die," to protest the candidacy of former Vice President Omar Suleiman and former Prime Minister Ahmed Shafiq.
The activists said both Suleiman and Shafiq, along with Amr Moussa, are a continuation of the Mubarak regime.
Activists on the "Officers for the revolution" Facebook page cited Che Guevara's words, "The revolution is strong like steel, red like fire, remains like an anvil, deep like our brutal love for home, and I prefer to die standing than to live compliant on my knees."
The chairman of the communications committee of the Revolutionary Youth Parliament, Mohamed Awad, announced "The people want to topple the remnants of the ousted regime" campaign, which aims at bringing down the presidential bids of former regime members, including Suleiman and Shafiq, adding that the demonstration on 20 April has the same goal.
A campaign will start on Wednesday, 11 April, in coordination with political and revolutionary parties, and print 50,000 stickers of the campaign's motto, Awad said. The campaign will start in Giza and Cairo.
Revolutionary youth in five other governorates are to take part in the campaign, in addition to movements and parties represented in the Revolution Youth Parliament, Awad said, adding that he also made contacts with the National Association for Change to take part in the campaign.
The Second Revolution of Anger movement said in a statement Monday that Egypt has changed into a ball for the military council, figures of the ousted regime and the Muslim Brotherhood to play with.
"They all tossed the ball until it fell into the hands of Omar Suleiman, the first man in the Mubarak regime. If Suleiman becomes president, all activists should prepare for jail," the statement said.
Translated from Al-Masry Al-Youm