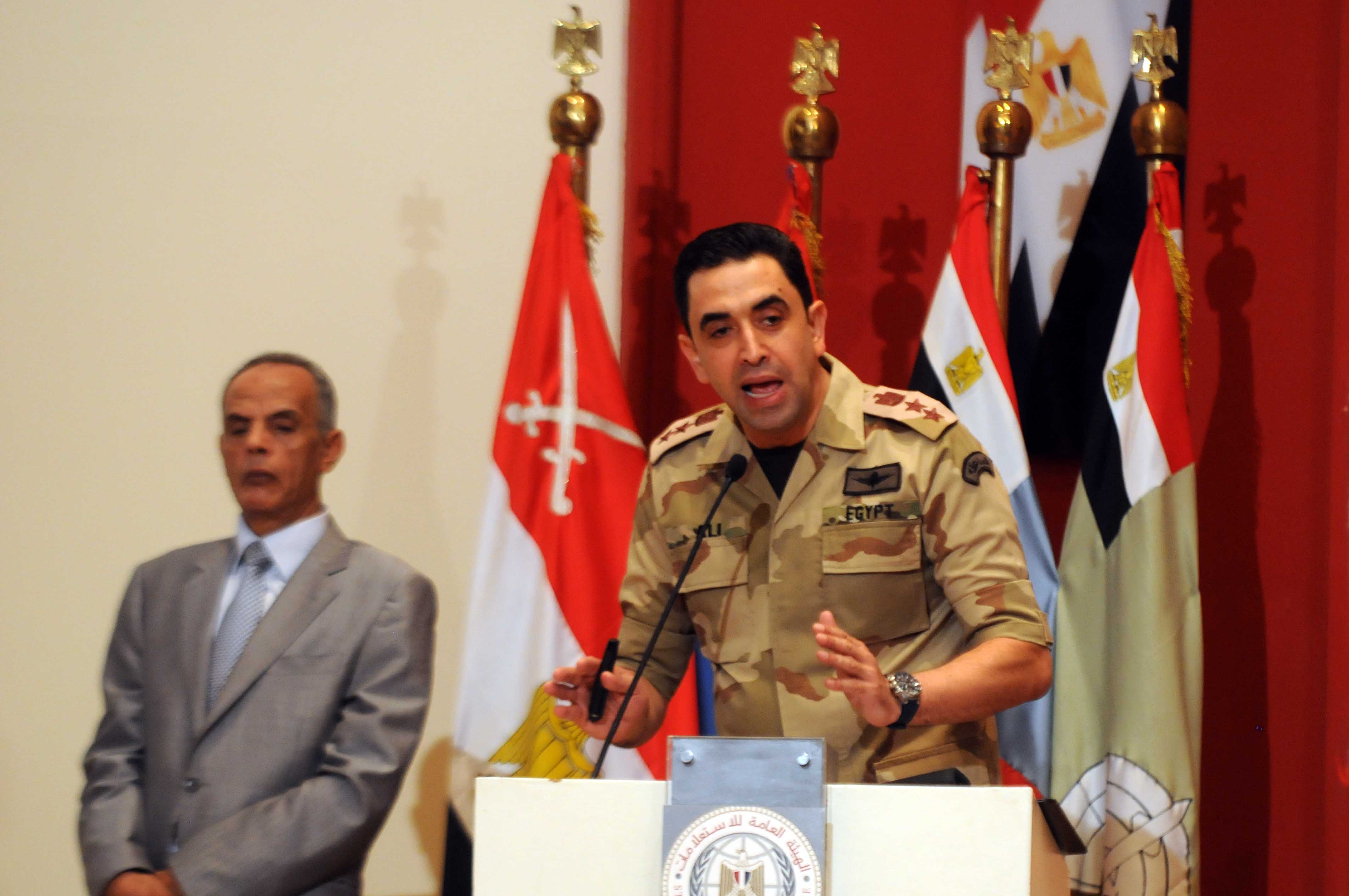 Military Spokesperson Ahmed Mohamed Ali denied news over the presence of foreign military bases in Egypt, saying that national security defense policies "do not accept the existence of foreign bases in Egypt. It did not and will not exist."
In a statement on Sunday, Ali called on political activists and the elite who play a role in forming public opinion to assure the public through different media channels of the correct information, saying that any wrong information could raise skepticism or smear the image of the armed forces.
"We will not accept this. We demand from whoever has any confirmed evidence or information over the presence of foreign military bases in Egypt to submit them immediately to the defense minister or the official spokesperson. We would welcome going anywhere with the presence of media to prove the information," he added.
Ali also called on media channels to stick to accuracy when circulating news related to the armed forces and to avoid wrong information which could have a negative impact on the armed forces as well as national security.
Edited translation from Al-Masry Al-Youm