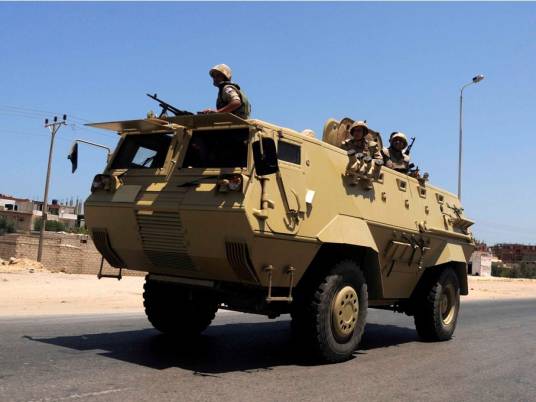 Military operations by the Egyptian army resulted in the deaths of nine suspected militants near North Sinai's Sheikh Zuweid on Tuesday dawn, military sources said.
The sources told Aswat Masriya that six of the militants were killed in air raids, while three were killed in ground raids.
Helicopters are still bombing "criminal hotbeds" in several sites south of Sheikh Zuweid and Rafah, the sources added.
Militancy has surged in Egypt since July 2013, with the Sinai Peninsula being the most heavily affected part of the country, although attacks have taken place in other parts including Cairo.
Most attacks target security forces, whether belonging to the police or the military.