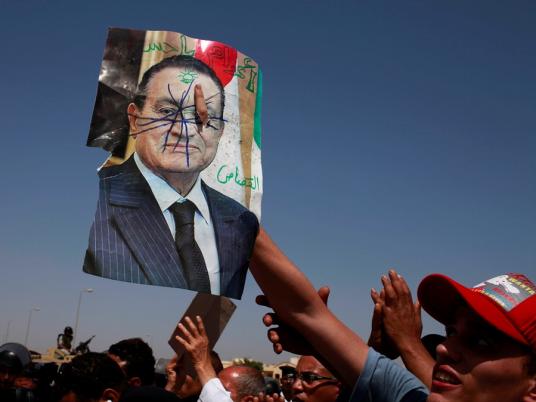 Senior military sources have said former President Hosni Mubarak was not pressured from the army or any government official to step down after the 25 January revolution, but did so voluntarily to maintain the security of the country.
The sources said former Field Marshal Hussein Tantawi, who presided over the ruling military council during the post-revolution transition, had recommended that Mubarak to step down while he was in Sharm el-Sheikh, when demonstrators started to march to the presidential palace in Cairo.
They also said Mubarak wrote his resignation letter himself, and then called Tantawi to inform him and tell him to take care of the country and the people. Mubarak then asked his intelligence chief, Omar Suleiman, to announce the news when his wife and sons were on their way to Sharm el-Sheikh, the sources said.
Tantawi, Suleiman, former Prime Minister Ahmed Shafiq and former Armed Forces Chief of Staff Sami Anan had met with Mubarak on 8 February and noticed he was willing to step down, but did not know he would do so only three days later, the military sources said.
Edited translation from Al-Masry Al-Youm