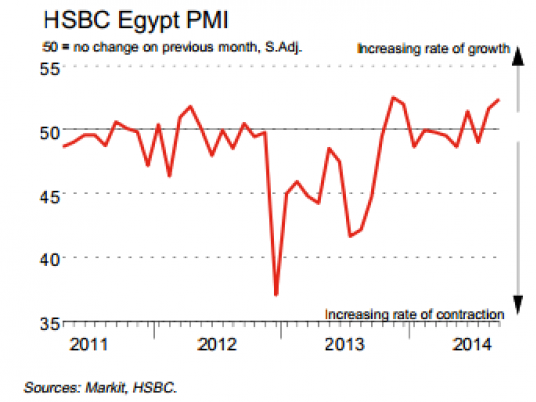 The armed forces have rebuked critics who argued their numerous development projects over the past two years could reduce their combat efficiency.
"The armed forces have contributed to many infrastructure development projects to encourage foreign and domestic investment, and are implementing a number of projects which do not affect the combat efficiency of the armed forces," said the source.
Egypt's armed forces has for years run a surprisingly large part of the national economy, often running side businesses such as producing cars. Though the army keeps the exact amount of its investments secret, some estimates have said their share of the economy could be as high as
40 percent
of Egypt's economy.
Since the beginning of the regime of Abdel Fattah al-Sisi, the armed forces have further stepped up their investment projects in an attempt to stimulate the slouching economy.
"The Egyptian armed forces have launched [projects] in the field of development that was based on several axes, the most important of which was to carry out a societal role and achieve comprehensive development," a military source told reporters.
"These projects are carried out by the civil sector under the armed forces supervision to ensure the accuracy of the required specifications and commitment to deadlines," he added.
"We contributed to the implementation of 14 pedestrian bridges in governorates and developing, managing and the maintenance of five ways nationwide," the source mentioned.
The role of the armed forces in the field of seaports, airports, river transport and railways is clear as they established Sohag International Airport and developed the port of Hurghada in all respects, he said.
He added the armed forces also developed highways in South and North Sinai.
The source pointed to the role of armed forces in the implementation of a number of railway crossings at a number of governorates including Ard Ellewa crossing in Giza, Shon crossing in Gharbiya, Talkha crossing in Gharbiya, al-Rreyah crossing in Daqahlia, Badrasheen crossing in Giza and others in Ismailia, Aswan, Beni Suef, Qena and Sharqiya.
The source pointed to the importance of the development of many Nile anchorages to stimulate tourism and trade exchange between Egypt and Sudan.
Edited translation from Al-Masry Al-Youm