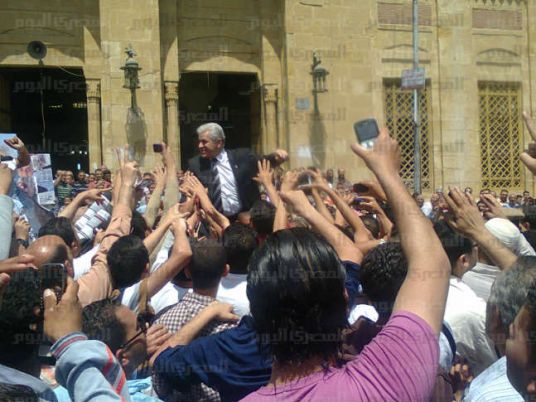 A military source denied what was reported on a satellite channel about an official in Hamdeen Sabbahi's campaign claiming that 24 members of the campaign were referred to military prosecution.
The source said the armed forces only referred a man called Ahmed Hanafi Abu Zeid after he insulted officers securing a polling station in Warraq, but dropped charges and solved the problem amicably.
The source pointed out that the armed forces do not interfere in the electoral process at all, are not biased to a particular candidate and are there to secure the voting process with the Interior Ministry.
He warned of involving the armed forces in political differences or of undermining the relationship between the army and the people to create confusion and dissension within the community.
Edited translation from MENA