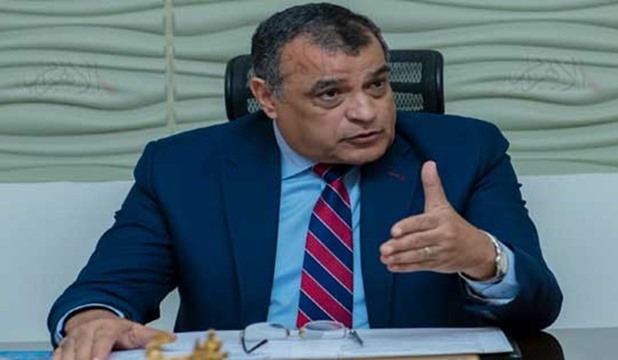 Minister of Military Production Mohamed Saleh al-Din met with his Serbian counterpart Milos Vucevic during his participation in the 16th edition of the International Defense Exhibition and Conference (IDEX 2023) that is being held in the UAE from Feb. 20 till 24.
The Egyptian and the Serbian ministers reviewed technological, industrial, as well as technical potentials of their countries in the military industrialization field, along with new scopes of future cooperation in the various spheres, topped by the military industrialization, Spokesman for the Ministry of State for Military Production Eid Bakr said on Tuesday.
The conference is held under the patronage of UAE President Sheikh Mohamed bin Zayed al Nahyan.
Around 1,350 companies specialized in industries of military and defense showcase the latest technologies in military industry and production, representing a 50 percent increase over the conference's last edition (IDEX 2021).