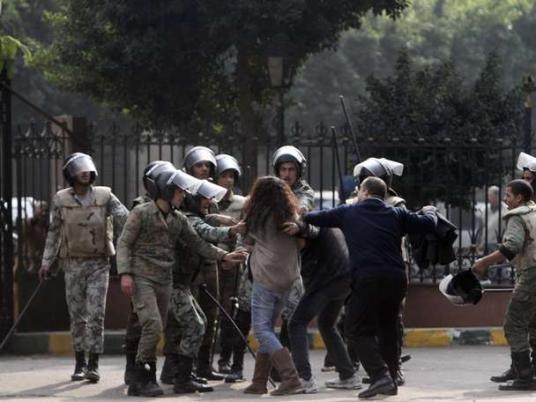 Soldiers from Egypt's military police are to be summoned for investigations into their actions during clashes outside the cabinet building in December, according to judicial sources.
In December, military and police forces cracked down on a sit-in outside the cabinet office in central Cairo, killing 17 protesters and injuring scores more. The sit-in had been in protest at the army's appointment of Kamal al-Ganzouri as Egypt's new prime minister.
Videos and photographs from the scene documented the violent tactics used by security forces. The images were widely circulated online, prompting both local and international criticism of the army's treatment of civilians.
Also, prosecutors recorded a video clip on the net showing a man throwing Molotov cocktails at army personnel and apparently trying to prevent the fire engines from extinguishing the flames of the Institut d'Egypte. The man was arrested and detained for 30 days pending investigation.
Prosecutors are also summoning former Interior Minister Mansour Essawy and three of his aides for investigations relating to the Mohamed Mahmoud Street clashes in central Cairo last November.
Last week, political activist Ahmed Abou Doma was detained on charges of inciting violence against the army and encouraging attacks on public property during the December clashes.
Translated from Al-Masry Al-Youm