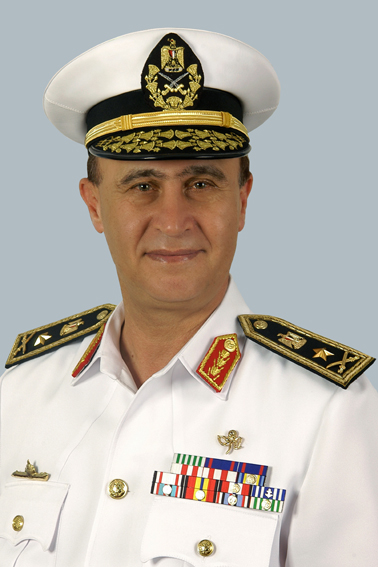 Leaders of the Supreme Council of the Armed Forces were not previously aware of the president's decision to refer them to retirement, said Lieutenant General Mohab Mamish, the former navy commander who was appointed by the president as Suez Canal Authority chairman.
Mamish told Al-Masry Al-Youm that the army respects President Mohamed Morsy and supports his decisions.
"Field Marshal [Hussein] Tantawi and the others wished to retire after they had served the nation and maintained the stability and safety of citizens," Mamish said.
He denied any conflict between the president and the military.
"We handed over power to a legitimately elected president as promised, for we never sought power," Mamish added, saying there was no deal with the army behind Morsy's decision. "This is all media hype."
"The source of our respect for Morsy is the free will of the people that brought him to power," he said.
Earlier Monday, Mohamed Gadallah, legal adviser to Morsy, said former Defense Minister Tantawi and former army chief Sami Anan had not been aware of Morsy's decision to remove them Sunday.
Presidential spokesperson Yasser Ali said a restructuring of the SCAF would take place soon.
"We are rapidly reshaping institutions in accordance with the law and the Constitutional Declaration," he said.
Besides removing both generals Sunday, Morsy also appointed Mahmoud Mekky as his vice president, Lieutenant General Abdel Fattah al-Sisi as the new defense minister, and Sidqy Sobhy as the new army chief of staff.
Edited translation from Al-Masry Al-Youm