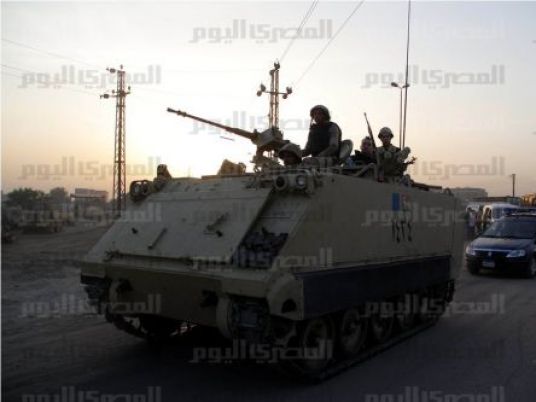 Head of the military judiciary, Major General Medhat Radwan, rejected criticism against bringing civilians to military courts, saying that the authority is indepedent.
Radwan told Al-Masry Al-Youm civilians should be tried in front of military courts in cases of assaulting the armed forces personnel or establishments, including military-affiliated fuel stations where soldiers serve. He pointed out that in case of quarrel between armed forces officer and citizen, the latter will be referred to a civilian court, not a military judge.
It was the military judiciary, for example, that faced the terrorism issues of the 1990s.
The military judiciary, according to Radwan, applies criminal law, penal code and pleadings. He added that citizens can hire a civil lawyer in case of standing military trial since there is no such thing as a 'military lawyer.' Civilians do not get detained in military prisons, he said, denying any exceptions.
He referred to countries like the US, which he claims also bring civilians to military courts, despite absence of clear text in laws or constitution, as well as Turkey, Belgium, Tunisia, Cameroon, Chile and China.
Radwan also said that the military judiciary's independence is similar to others, adding that it is only run by the Defense Ministry and the ministry has never intervened in its work.
The judge applies laws, he says, even if he isn't satisfied with them, since the laws themselves are only determined by legislators.
Article 204 of the constitution, according to Radwan, stipulates that the military judiciary is independent like any other judicial authority. Appeals will be included within the military judiciary after approving the constitution. Military judiciary has developed since it was founded, Radwan added.
Edited translation from Al-Masry Al-Youm