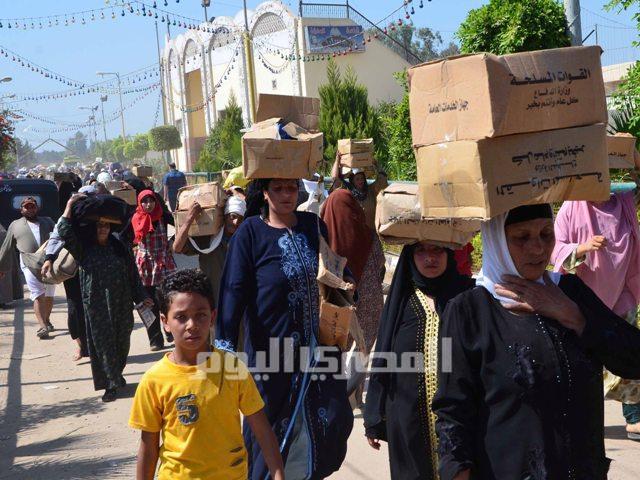 Defense Minister Sedqy Sobhy has instructed the General Service Authority of the Armed Forces to coordinate with the commanders of Egypt's field armies and military zones to prepare and distribute more than half million packages of food commodities for free among needy citizens nationwide.
The planned food distrubtion is based on orders given by President Abdel Fattah al-Sisi during celebrations for Sinai Liberation Day, on April 25, to ease the burden on ordinary citizens, especially at remote areas.
The packages included items produced by either the National Service Products Organization, the General Service Authority or Egyptian companies operating in the local market.
Field armies, social solidarity departments and co-ops in several governorates have coordinated to identify specific places at which citizens can collect the packages, especially in border areas and Sinai.
The Armed Forces will be in charge of distributing the packages to citizens.
Edited translation from Al-Masry Al-Youm