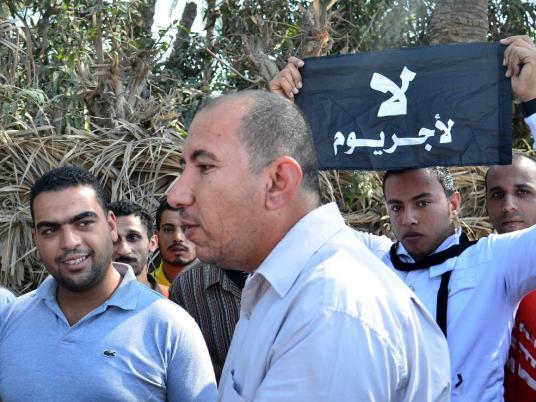 Egypt's ruling military council has ordered the closure of the MOPCO (Misr Oil Processing Co) plant in Damietta after a man was killed and more than a dozen injured in violent clashes between the army and protesters demanding the plant's closure, according to the state-owned MENA news agency.
Mohamed Ali Feleifal, governor of Damietta, announced on Sunday that the Supreme Council of the Armed Forces (SCAF) ordered the closure of the fertilizer plant in response to concerns over water pollution.
"The military council has issued a decision to stop work completely in the MOPCO plant," state television quoted the governor of Damietta as saying in a brief headline.
One person was killed and at least 12 wounded, including one army officer, earlier on Sunday when the army tried to violently disperse those protesting against the plant, which is jointly owned by state-owned Misr Oil Processing Company (MOPCO) and Canadian firm Agrium.
Medhat Youssef, CEO of MOPCO, told MENA that the firm would comply with any decisions taken by a committee formed by Prime Minister Essam Sharaf to inspect the environmental safety of the plant, and was also ready to meet with delegations from the World Health Organization.
Youssef added that the Environment Ministry and environmental inspection committees had issued reports showing the plant was safe.
In 2008, the Egyptian government canceled Agrium's $1.4 billion nitrogen fertilizer project after people protested against the potential for water pollution, which they said could harm the local tourist industry as well as the health of residents.
The government said then that it would acquire the shares of subsidiary Agrium Egypt and carry out Agrium's plans on another site, further from the Ras al-Barr resort in Egypt's northeast.