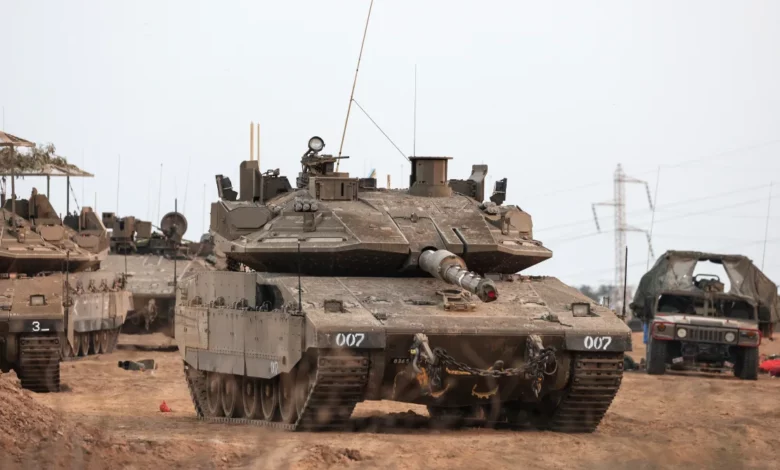 Israel's occupation army has faced huge losses since the ground invasion of the Gaza Strip, despite daily statements about its small death toll – in contrast to Palestinian announcements of heavy losses among the occupation army.
Yet Israel itself has now revealed evidence that the its losses are far higher than it says, through the director of Mount Herzl Military Cemetery David Oren Baruch who announced that up to 50 soldiers were buried within 48 hours.
An interview with the Israeli Ministry of National Security with Baruch revealed the extent of these losses, as David said: "We are now going through a period where every hour there is a funeral, every hour and a half there is a funeral… I was asked to open a large number of graves… Only in the Mount Herzl cemetery we buried 50 soldiers in 48 hours".
The names of the dead soldiers are not revealed until the army allows it.
The Israeli army has so far announced 380 dead on its website since October 7th.
The military spokesperson for the al-Qassam Brigades, Abu-Ubaida, addressed Israel on Friday and said that the number of occupation soldiers killed in Gaza is much more than they expected.
"We tell the enemy's public that news of your dead soldiers in the field will reach you sooner or later, and the numbers of your dead (soldiers) are much greater than you expect," Abu-Ubaida said in a speech on Friday.