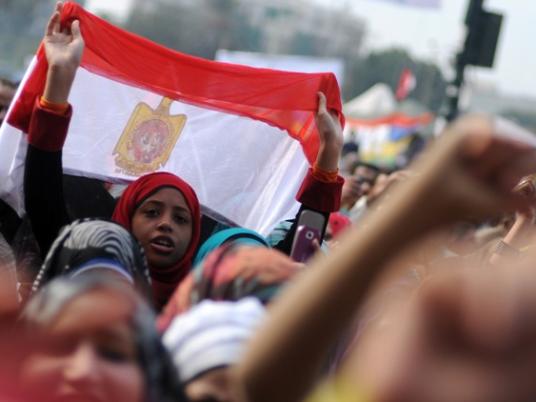 The Egyptian Foundation for Advancement of Childhood Conditions (EFACC) has denounced the accusation made by the Supreme Council of the Armed Forces (SCAF) that "street children" were behind the recent vandalism and burning of state institutions.
EFACC condemned the decision to broadcast children's testimonies prior to the start of investigations by prosecution authorities.
In a press conference on Monday, SCAF member Major General Adel Emara broadcast a video showing a number of minors testifying that they were incited to clash with security forces and commit arson.
"Broadcasting these children in the media represents a severe violation of the law," said EFACC head Hany Helal.
He explained that the law provides that "anyone broadcasting information, drawings or pictures concerning the identity of a child being questioned by authorities concerned with minors who break the law will be sentenced to a fine of LE10,000 to LE50,000."
EFACC said it would provide legal support to the children in order to achieve justice.
According to Helal, it was illegal to charge the children with accepting the money before investigations had been concluded.
Helal said that over 80 street children were currently being questioned by the South Cairo prosecution without being given a lawyer, a flagrant violation of children's rights.
Helal went on to say that most of the children were subjected to various forms of violence, some of which could be described as torture. "The SCAF is trying to solve a political crisis by putting the responsibility on the shoulders of street children," he added.
Translated from Al-Masry Al-Youm