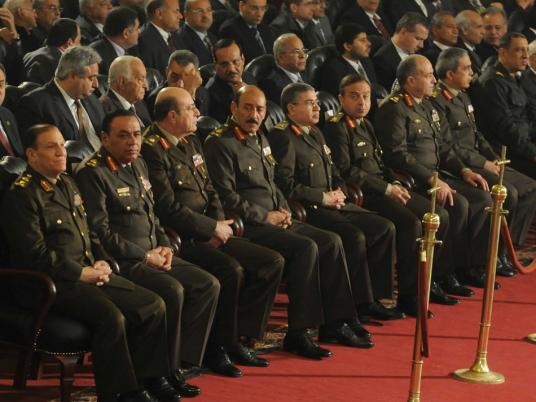 The armed forces' status will not change in Egypt's new constitution, Mohamed al-Keshky, Egypt's military attache in Washington, said Tuesday.
Keshky said in a speech to California naval students visiting the attache headquarters that the only mission for Egypt's armed forces is to protect the legitimacy of the constitution.
A plan put forward by Egypt's military rulers in November of last year stipulates that a constituent assembly chosen by the Parliament will draft a new constitution before the presidential election is held in June, after which the generals will relinquish power and return to the barracks.
But some observers say the ruling Supreme Council of the Armed Forces wants to make sure the constituent assembly will maintain the military's privileged political status.
Keshky highlighted the deep strategic military ties between Egypt and the US and emphasized the two countries' participation in joint military exercises in the Middle East and Africa, as well as cooperation in peacekeeping efforts.
Overall, Egypt has contributed the fourth-most troops to United Nations global peacekeeping missions, he said.
Keshky said Egypt respects international agreements and works to achieve security and peace in the entire region. This, he said, will create an environment that will help the country focus on internal affairs for the remainder of the transitional period and reassume the strong regional and international role it once played.