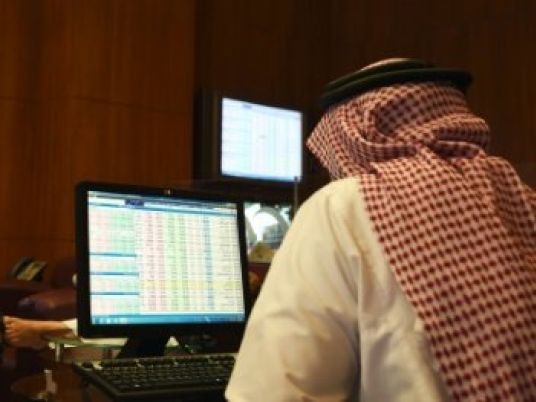 Saudi Arabian shares may gain on Tuesday, supported by banking stocks after two lenders reported earnings that beat expectations, while Egypt's bourse may continue to correct.
Riyadh's index, last at 6,312, fell below its critical resistance band between 6,325-6,400 on Monday as investors booked profits after a strong start to the week.
But the banking sector may help lift the index after Banque Saudi Fransi reported a 2.7 percent increase in first-quarter net profit to 1.08 billion riyals (US$288 million) on Monday.
Alinma Bank, one of the most actively traded banking stocks, reported a 13.7 percent rise in first-quarter profit to 391 million riyals ($104.3 million), compared with 344 million riyals a year earlier.
Shares of Alinma have fallen 12.2 percent since the start of the year, slightly underperforming the banking sector sub-index , which is down 9.2 percent. Saudi Fransi shares are down 8.9 percent.
The largest listed stock on the bourse, Saudi Basic Industries went ex-dividend, which would create a drag on the petrochemical sector.
Other Gulf bourses may trade narrowly as investors prepare for financial results of blue-chip companies. Dubai's index, which dipped slightly below its five-month high on Monday, faces further correction from selling pressures in speculative stocks. The index is the top performer among its peers, now up 8.7 percent in 2016.
Egypt's index, last at 7,342, has broken below the 7,350 critical barrier and faces further selling pressure as investors book profits after the mid-March currency devaluation.
Cairo-based Pharos Research said the next support is around 6,500, in the region where the bourse was trading before the drop of the Egyptian pound.