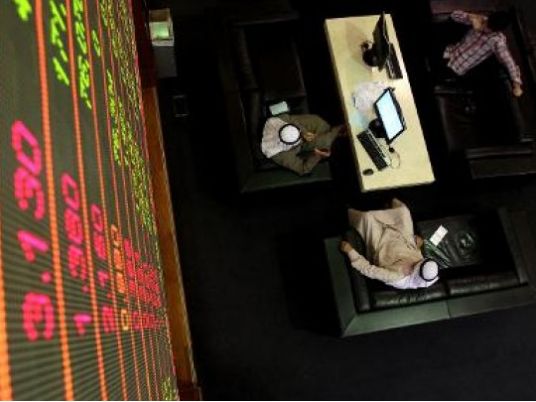 Gulf markets look set to consolidate around current levels on Thursday while security worries could push down Egypt as it reopens after a two-day holiday, following bloody clashes with militants in Sinai and the assassination of a senior official.
The global market environment is not positive; Asian stocks are sluggish because of the Greek debt crisis and Brent crude oil fell more than 1 percent overnight to just above $62.0 a barrel.
However, trading in the Gulf over the past couple of days has shown a persistent willingness among local retail investors to buy on dips, with markets often opening lower and closing higher. So big losses look unlikely.
In Saudi Arabia, PetroRabigh may attract some interest after saying it will pay a cash dividend of 0.5 riyal per share for full-year 2014. It is the first time that PetroRabigh is paying a dividend since at least 2010, according to Thomson Reuters data.
Egypt's market has been falling for a month and the index, last at 8,372 points, is heading for a test of technical support at its May low of 8,261 points.
Security fears may accelerate that test. The army said on Wednesday that more than 100 militants and 17 soldiers were killed after simultaneous assaults on military checkpoints in North Sinai; Islamic State claimed responsibility for the attacks.
This followed the assassination of Egypt's top public prosecutor in a car bomb attack in Cairo on Monday. Although investors have been willing to tolerate sporadic violence in Egypt over the last several years, some may worry that this week's events could mark an escalation.
Egypt's foreign exchange shortage, and authorities' efforts to stamp out a black market in foreign currency which have further tightened supply, are another concern for the bourse.
The exchange on Monday ordered that Egyptian investors who buy global depository receipts (GDRs) by purchasing shares on the Cairo exchange in Egyptian pounds may only receive their returns in that same local currency.
The move appeared aimed at eliminating an avenue for acquiring dollars, and so may be seen as removing one incentive to buy Egyptian shares.
On Wednesday, the government again amended a draft budget for the 2015/2016 fiscal year, cutting the projected deficit to 8.9 percent of gross domestic product from a projected 9.9 percent in the version released last month.
Last month's draft had been criticised by Moody's and other analysts as slowing fiscal reforms. The revision may help to placate those critics, but the smaller deficit was partly achieved by assuming higher revenues, which depends on the economy achieving strong growth.