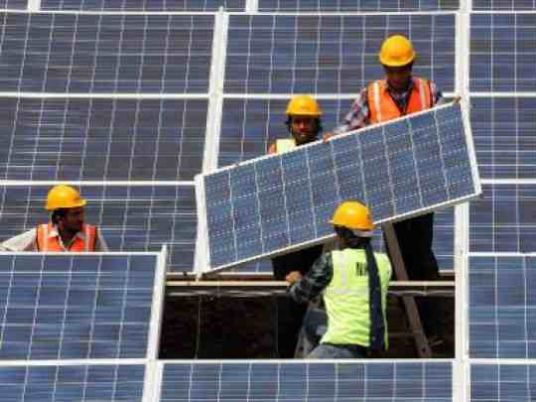 Middle Eastern and North African states are expected to invest $755 billion in energy projects over the next five years despite the plunge in world oil prices, a key lender says.
The Arab Petroleum Investments Corporation (APICORP) said its projection for the 2015-19 period was only slightly down on the $760 billion that it forecast for 2014-18, although estimates for the coming period have been slightly inflated by an increase in project costs.
Oil is expected to account for 31 percent of the investment spend and gas for 27 percent, the lender said in its February report.
The other $316 billion is projected to be invested in power generation to meet soaring demand for electricity, which is heavily subsidised in most regional states, said APICORP, the development bank of the Organisation of Arab Petroleum Exporting Countries.
The region's top investor Saudi Arabia is expected to buck the trend with a reduction in capital spending after the completion of a series of mega-projects, APICORP said.
Saudi investments are projected to fall to $127 billion for 2015-2019 from more than $170 billion for 2014-18.
APICORP attributed the fall to the completion of major upstream oil projects and the diminished opportunities for further downstream mega projects.
This is coupled with a drive by oil giant Saudi Aramco to reduce its capital spending by 20 percent.
The United Arab Emirates comes in second place with investment projections of $116 billion, followed by Algeria with $84 billion. Iraq and Iran are forecast to invest around $80 billion and $70 billion, respectively.
Nearly all the region's oil and gas exporters have vowed to maintain the same level of investments despite being hit by a more than 50 percent fall in prices since last June.
The price slump is expected to cost the six Gulf Arab states around $300 billion in lost revenues this year, the International Monetary Fund said last month.
Other Middle East and Central Asia oil and gas exporters will lose around $125 billion, it forecast.
APICORP projected that demand for electricity in the region would grow by 8.3 percent a year, unless governments took steps to substantially cut subsidies to consumers.
It forecast that capacity output would be raised by 156 gigawatts to 450 gigawatts by 2019.