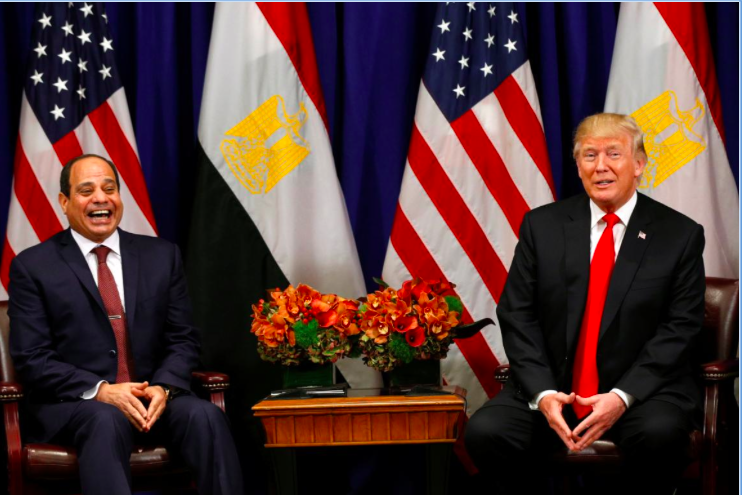 The Middle East region will continue to suffer from instability in the presence of political Islam movements that seek power, President Abdel Fattah al-Sisi said.
In a statement at the beginning of the bilateral summit with his US counterpart Donald Trump, Sisi added that public opinion in Egypt will not accept allow political Islam to govern them, and that it has rejected its rule before.
Sisi said that these bilateral meetings with Trump demonstrate great understanding between the two countries.
For his part, Trump praised relations with Egypt and Sisi, stressing that Egypt has a great leader and pointing out that their summit will discuss issues of common concern.
Trump also mentioned the warm reception of his wife Melania, during her visit to Egypt earlier this year, saying that she took wonderful pictures at the pyramids and that it was an unforgettable memory.
Earlier in September, Sisi praised his nation's Armed Forces for their role in combating terrorism, during the eight edition of the National Youth Conference held at the al-Manara International Conference Center in New Cairo.
"Egypt's army is the real center of gravity in the region at large," Sisi said.
In June, during the G2O summit held in Japan, Sisi said that the security of the Gulf region represents a cornerstone of Arab national security towards Egypt, and is linked to Egypt's own national security.
Edited translation from Al-Masry Al-Youm