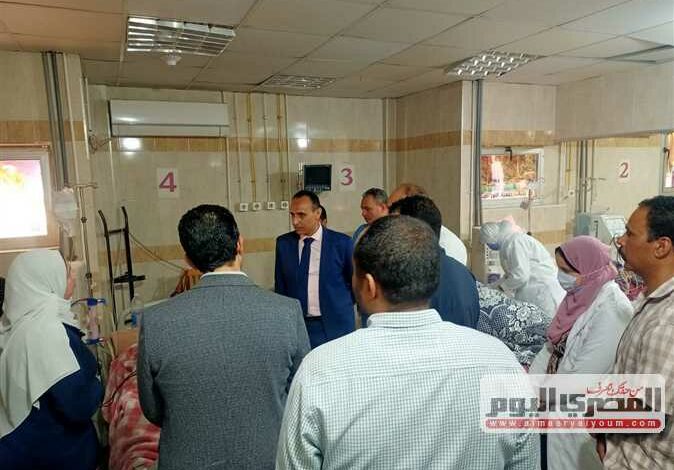 Twenty-seven people, including four foreigners, were injured in a traffic accident on Saturday evening when two microbuses crashed on the Cairo-Alexandria Desert Road near ​​Wadi el-Natroun City at Beheira governorate.
In a statement, the Beheira Health Directorate said that the injured foreigners include a Guinean woman, a Jordanian man, and two Libyans.
The Undersecretary of Health Ministry in Beheira Governorate, Hany Gemeah, said that all the injured received the necessary medical service, various x-rays were done and the cases were examined by senior doctors.
He added that all the injured have left Wadi el-Natroun General Hospital except for four cases, and there are no deaths.
The statement said that the Gemeah inspects the medical service provided to the injured upon their arrival at the hospital, and follows up on the progress of work in it.
He thanked the hospital director, his deputy and all the hospital medical team for their professionalism in dealing with the accident as soon as it happened.