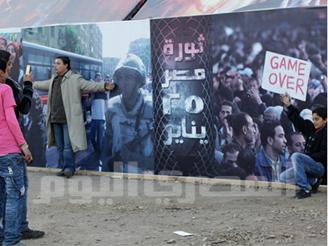 Major General Tarek Gamal al-Din, chairperson of the National Authority for Tunnels (NAT) and a representative of Ministry of Transportation, signed a contract Tuesday with "Bombardier," a Canadian multinational aerospace and transportation Company, to construct the 30 km metro line 6 from Al Khosous to Al Maadi.
Following the contract signing, the Canadian company will commence project studies and review them within six months, setting July 2018 as the deadline for completing the project's studies and designs. The project is funded by a soft loan from the Canadian government.
The original sixth line, starting from the ring road in Al Khsous city in Qaliobya governorate and ending at the middle ring road, crossed with the first line at Ghamra station and the fourth line at Amr Ibn Al Ass station. Around 1.5 million passengers are expected to be shuttled by the new line daily, which will relieve pressure from the first line that commutes 2 million passengers daily.