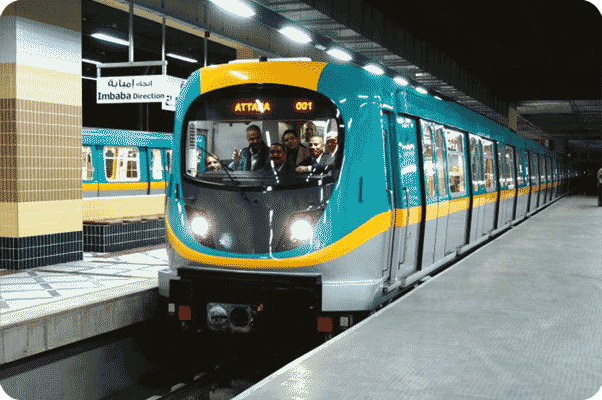 The Egyptian Company for Metro Management and Operation announced that it will collect fines from violators of the company's instructions on the three lines. The fines will be collected by police officers.
Banned behaviors include smoking inside the stations and metro wagons and throwing garbage at the stations or from wagons. It also constitutes a violation if men ride carriages allocated for women only.
The company set a fine of LE50 for the following cases: riding despite not booking a ticket, not using the ticket for entry through the electronic gates, using a previously used ticket, and traveling while using a ticket bought at a price insufficient to pay the distance traveled.
The company said that it will set a fine of LE100 for violators of the instructions for the following cases: selling goods at stations, begging at stations and inside metro carriages, putting stickers for ads or posters at stations and in carriages, crossing the railway on foot, and tampering with tools and equipment at metro stations.
The fines aim to preserve the metro facility and provide distinguished services to passengers, said Spokesperson for the Egyptian Company for Metro Management and Operation Ahmed Abdel Hady.
The company is continuing preparations for the new academic year by carrying out maintenance for metros and increasing ticket outlets at the overcrowded stations on the first and second lines.