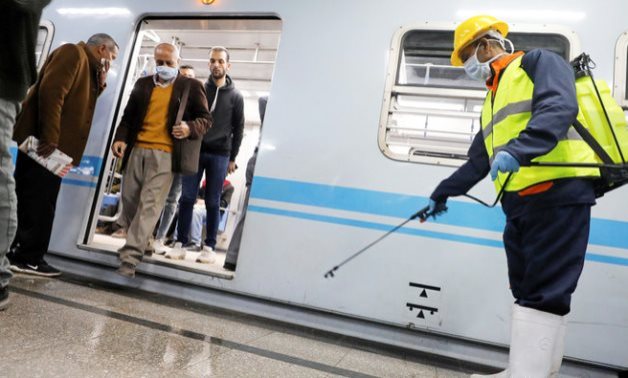 The Egyptian Company for Metro Management and Operations announced the return to pre-Ramadan operating schedules on the three metro lines starting Saturday.
Ramadan operating hours were extended until 2 am, whereas outside Ramadan operation hours the metro service ended at 1 am.
In Ramadan, the last metro on the first line took off from Helwan station at 12:15 am, and from the New Marg station at 12:30 am.
The last metro on the second line took off from Shubra al-Kheima and Mounib stations at 12:35 am.
On the third line, the last metro took off from Adly Mansour station at 12:15 am and from Ataba station at 12:55 am.
The metros of the first and second lines met at Anwar al-Sadat Station at 1 am and metros of the second and third lines will meet at Ataba Station at 12:55 am.
The metro operating schedules during Ramadan included a trip on each of the three lines at 5.30 am, that continued until 2 am of the next day.