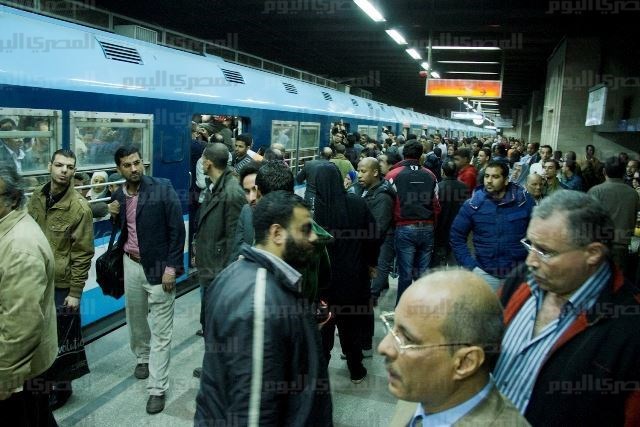 The Egyptian Company for Metro Management & Operation (Cairo Metro) has renewed its warning of fines for those violating regulations on its property, pointing to recent increases in penalties aimed at cracking down on wayward behaviour.
Since June, the company has enforced higher fines to curb begging on the subway, as well as illegal vendors working on train carriages, among other violations.
Acts of begging, walking on the tracks, vandalizing metro property, pasting up advertisements, and selling goods on the subway now carry a fine of LE100, as opposed to LE15 last year.
People riding without tickets, those smoking inside the subway, and men riding in women's coaches will be fined LE50 rather than LE15.
Ahmed Mahmoud, a member of the metro staff at the Gamal Abdel Nasser stop, called on commuters to abide by Metro Cairo's instructions, and avoid riding without tickets, which is a common violation.