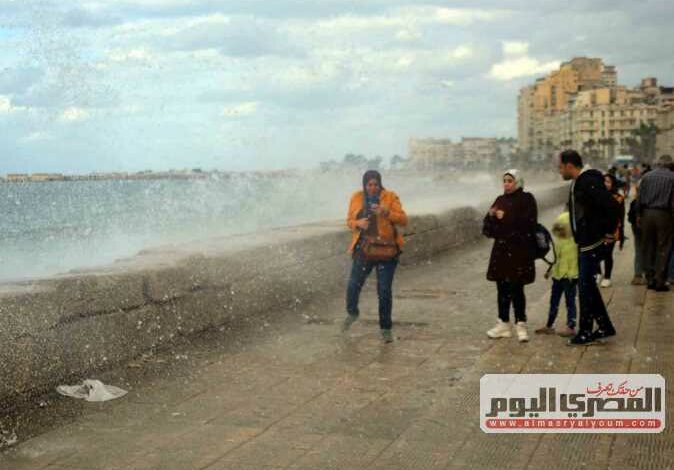 The undersecretary of the Remote Sensing Center at the Egyptian Meteorological Authority, Eman Shaker, warned of severe fluctuations in the weather for three days starting Friday evening.
During a telephone interview with the DMC channel, Shaker explained that wave of bad weather will be caused by a high air depression coming from the Red Sea, coinciding with another depression coming from the Mediterranean Sea.
She said that the two depressions will meet in Egypt and will cause clouds and rainfall of varying intensity that would extend to Cairo, northern Upper Egypt and the Sinai Peninsula.
Shaker added that the country will be exposed to a significant drop in temperatures in Cairo, and active winds that will impact maritime navigation until Sunday.
The Meteorological Authority on Thursday will showcase the areas in which the rain will be focused and its intensity, amongst other details.
Temperatures will remain stable on Wednesday, she assured.
Shaker called on citizens to wear heavy clothes at the end of the week, while taking all possible measures to face the fluctuations of the weather.