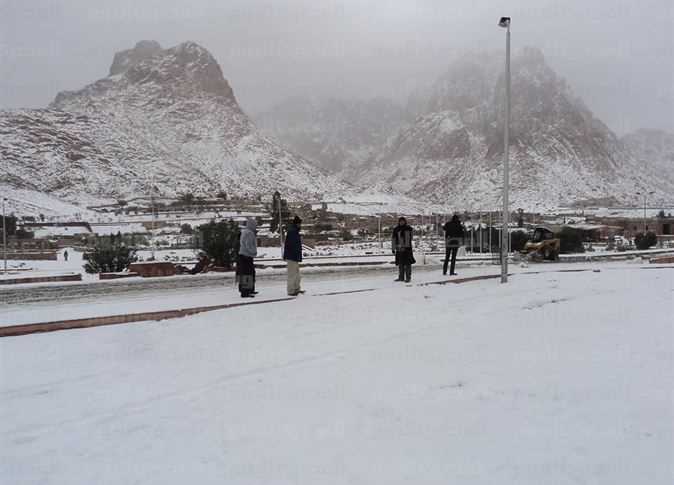 The Egyptian Meteorological Authority (EMA) on Saturday warned that areas from the north of the country to northern Upper Egypt and Sinai will experience a sharp drop in temperatures, with snow forming on Saint Catherine's heights.
It also warned of frost in the late hours of the night in some areas.
The cold snap will continue until February 2, it said. There is a possibility for rainfall on most governorates on separate areas and days, with intermittent heightened wind activity on Sunday in areas of the western coasts and South Sinai.
Mists are expected in the morning on some roads leading to and from Greater Cairo, Lower Egypt, northern coasts, Suez Canal cities, central Sinai, and northern Upper Egypt.
Cold weather prevails during the day in Greater Cairo, Lower Egypt, the northern coasts and northern Upper Egypt, moderate in southern Upper Egypt, warmer in South Sinai, and very cold at night throughout the country.
A wave of bad weather hit some governorates on Friday evening, causing rainfall and flooding some streets.
In Alexandria the cold snap hit the coasts of the governorate, accompanied by heavy rain and a severe drop in temperatures, after a relative stability in weather conditions.
In North Sinai, the city of Sheikh Zuweid witnessed light and intermittent rains as a wave of severe cold and frost prevailed, affecting all aspects of daily life.
And a wave of frost-fall and a drop in temperatures continued on the cities and villages of Minya governorate. Two separate fires were extinguished in the cities of Minya and Maghagha as a result of a short circuit from electrical heating.