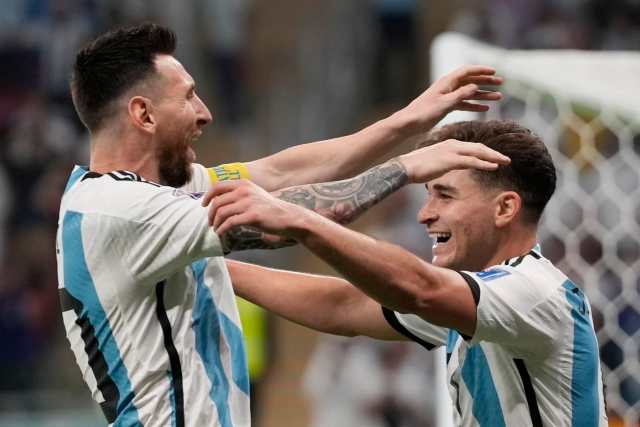 Paris Saint-Germain star Lionel Messi succeeded in surpassing the number of goals from the legendary Maradona, who ranked first in contributing goals with the Tango team, in the history of the World Cup.
The Argentine flea reached contribution #17, surpassing Maradona by one contribution, after he scored and made an assist in the Tango team match against his counterpart the Netherlands.
This ended with the victory of the Argentine national team and its qualification to the semi-finals of the Qatar World Cup 2022.
Messi also got a distinguished number in the World Cup after scoring the 2700th goal in the history of the tournament.
The Argentine national team qualified for the World Cup semi-finals after defeating its counterpart, the Netherlands, on penalties, to set a date with the Croatian national team in the semi-finals of the Qatar 2022 World Cup.