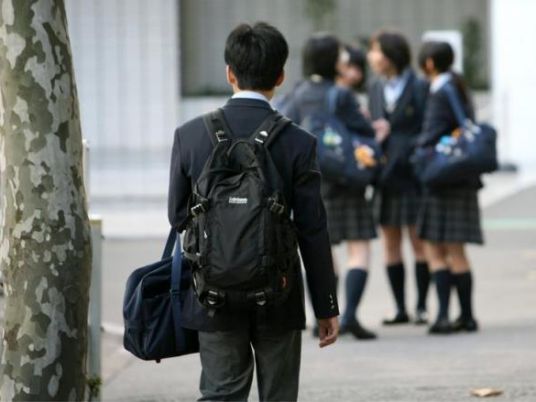 Adolescents dealing with chronic pain may benefit from the advice and support of a young adult who has learned to manage similar symptoms, a Canadian pilot study suggests.
After the eight-week program of scheduled video calls with a peer mentor, teenagers said they liked the experience and that they were better able to manage and cope with their pain, the study team reports in the journal Pain.
"Young people with chronic pain can become socially isolated and many have never met another person with chronic pain," said lead study author Sara Ahola Kohut, a pediatric health psychologist at The Hospital for Sick Children in Toronto.
"By having trained mentors, young people who are only a couple years older than the teens, teach coping strategies, we believed the pain coping skills might be easier to learn and practice," Kohut told Reuters in an email.
Chronic pain is a common problem, affecting between 11 and 38 percent of children and adolescents, Kohut and her colleagues note. Conditions like neuropathic pain, chronic widespread pain or chronic headache can lead to physical and emotional distress as well as causing teens to miss school, which affects their social development.
To assess how an online peer mentoring program might help teens deal with chronic pain, the study team recruited 28 kids ages 12 to 17 who'd been diagnosed with various chronic pain conditions at a Canadian hospital.
The teens were randomly assigned either to a group that would participate in the iPeer2Peer program or to a comparison group that was on a waitlist for the treatment. All the kids continued to receive any other usual care they were getting for their condition.
All of the teens in the treatment group were girls – researchers say that's because chronic pain is more common among females and during recruitment boys were less interested in participating.
The peer mentors were 18-25-year-olds with chronic pain disorders who had learned to manage their own pain successfully. Peer mentors went through a 20-hour training program, and were matched to a mentee based on gender, and when possible, diagnosis.
For the first two weeks, two calls a week were scheduled, then one call a week for the remaining six weeks of the program. During video calls using free Skype software, mentors gave the participants advice, emotional support and encouragement and let the mentees direct the conversation to address any issues they wanted help with.
The sessions were planned to last a minimum of 20 minutes but routinely ran about twice as long, the study team writes. Only 40 percent of peer-mentor pairs completed the program within eight weeks and there were some issues with scheduling calls.
Even so, the teens said they were satisfied with the program and would recommend it to a friend. Mentors, too, said they enjoyed the sessions and liked being in the mentor role.
Teenagers in the mentoring treatment group reported significantly better self-management skills after completing the program. They also reported being more satisfied with their own ability to cope with pain.
Sara King, a clinical psychologist and professor at Mount Saint Vincent University in Nova Scotia, said the online model is promising and may be more appealing to young people.
"Internet interventions have the added benefit of reducing the amount of time young people must spend away from school to attend medical appointments and they also allow some flexibility in terms of when and where the young person accesses support," King told Reuters Health by email.
This may be especially helpful for youth in rural or underserved areas, King added.
Although this is a preliminary study and cannot give definite answers, King said, "Peers are so important to adolescents and, as clinicians we need a better understanding of how their peer can be part of the intervention process."
Kohut said she is optimistic about the future of the program. "The program is easily accessible, teenagers liked it, and it helped improve the teenagers' ability to cope with pain," she said.