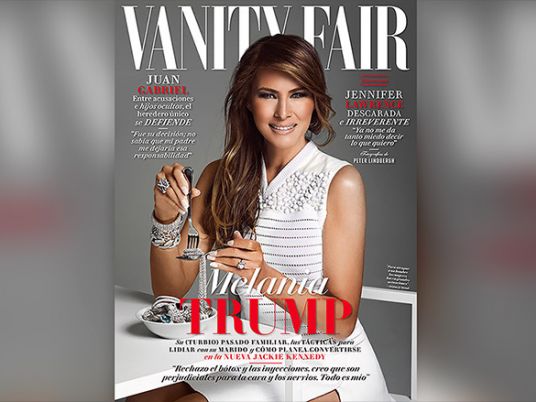 Melania Trump is gracing the cover of Vanity Fair Mexico at an awkward time.
The first lady is pictured for the February issue of the magazine, poised with a fork over a bowl of jewels, as if preparing to eat them like pasta. One of the cover lines proclaims her the "nueva Jackie Kennedy."
Vanity Fair Mexico tweeted the cover and story on Thursday, the same day President Enrique Peña Nieto canceled a meeting with President Trump over his insistence that Mexico pay for the wall he intends to build along the border.
Trump administration officials later floated the idea of a 20% tariff on imports from Mexico to pay for the wall, a cost that would be passed on, in part, to American consumers.
The Vanity Fair Mexico story and photo are recycled from GQ's edition last April. GQ and Vanity Fair are owned by the same parent company, Condé Nast.
President Trump is known to have feuded with Vanity Fair for years.