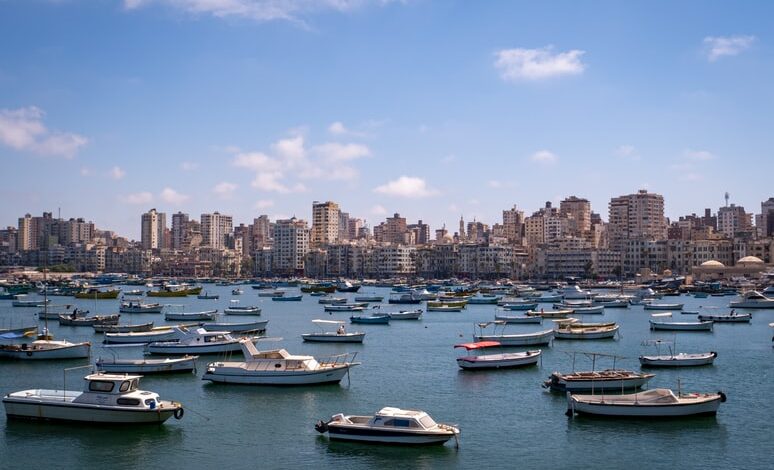 The Head of the National Research Institute of Astronomy and Geophysics (NRIAG) in Egypt Gad Mohamed al-Qadi said on Tuesday that the Mediterranean is one of the regions where earthquakes are active on an almost daily basis.
He explained that the latest earthquakes were on the island of Crete in Greece and the Indonesian island of Java.
Qadi said that sometimes the strength of the earthquake is felt due to its great depth.
The Director of NRIAG continued: "We cannot prevent the earthquake, or predict it, but we can strengthen our preparations to confront it."
"Therefore, we have updated the national strategy, in addition to constructing new cities with the seismic code such as the New Administrative Capital and New Alamein City."
A 5.8 magnitude earthquake hit the Mediterranean area, at 1:24:52 am Cairo time on Monday.
Qadi confirmed that no losses have been reported as a result in Egypt.
Past earthquakes
July 2019 saw three other earthquakes strike Egypt, according to the chairman of Egypt's National Seismic Network Gad Mohammed al-Qadi, who stated that a 2.7 magnitude earthquake hit east of Cairo on July 12 with no casualties reported, while another 1.8 magnitude earthquake hit the area on July 6 and a 4.4 magnitude earthquake hit north of Alexandria on July 5.
On November 22, 1995, the largest of Egypt's earthquakes in modern history measured 7.2 on the Richter scale. It hit the city of Nuweiba on the Red Sea, killing five people and wounding dozens of others. It was felt in North Africa, Spain and Turkey.
An earthquake took place on October 12, 1992, measuring 5.6 on the Richter scale, killing 541 people and injuring 6,522 others. It destroyed 398 buildings and left 8,000 other buildings threatened with collapse.
In 1903, Egypt was hit by an earthquake, which was the strongest of the last century, killing 10,000 people.
One of the most famous earthquakes recorded in the history of ancient Egypt was a massive one that struck Alexandria and caused parts of the city to sink into the Mediterranean Sea, including the Isis Temple.
The Egyptian National Seismic Network is one of the most modernized earthquake networks in the world, and Egypt is amongst the first countries to have established a seismic network in the MENA.
The network operates through 70 stations whose locations have been carefully selected in light of the seismic history of all of Egypt. Following the network's establishment, it has become impossible for any earthquake to occur without recording and monitoring it regardless of its strength.
Egypt is far from seven seismic belts known worldwide. However its proximity to some seismically active areas such as the Gulf of Aqaba, the Gulf of Suez and the Red Sea makes it affected with some earthquakes of medium strength.