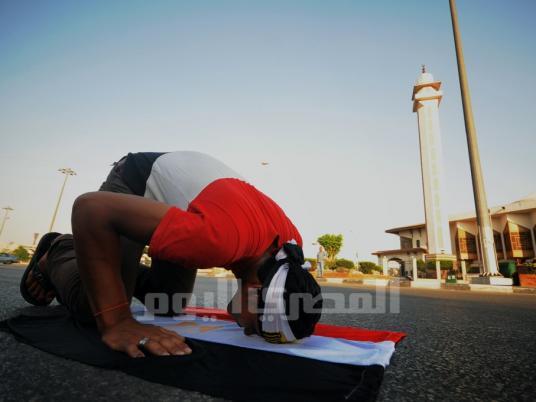 Egypt's Media Syndicate on Tuesday refused demands to suspend Ramez Galal's current prank show "Ramez Taht Al-Sefr" (Ramez Under Zero Degrees), currently airing on the MBC Channel.
According to a statement from the Media Syndicate, Undersecretary Seham Saleh said that no violations had committed in any episode of the prank show thus monitored, and it is therefore unreasonable to take any punitive measures against it.
The backlash against "Ramez Taht Al Sefr" began when it first started this Ramadan, with the media reporting various complaints such as verbal abuse against guests and an inappropriate tone of voice towards guest star Yasmine Sabry.
Saleh clarified that the recent controversy against the show was part of an effort to damage the number of advertisements attached to the show.
She further noted that there is a committee inside the syndicate assigned to monitor directly monitor Ramez's show, noting that so far they have received no complaints from institutions or individuals against it..
"It is clear that there is planned campaign against the prank show and the TV channel that broadcasts it,as both of them are considered the most viewed outlets in the Middle East" she explained.
Saleh also highlighted that the assigned committee noted no problems with the show in other Arab countries, such as Saudi Arabia. On clear reasons for this current controversy in Egypt, Saleh stated that this likely stems from fierce competition between the networks, aiming to encourage backlash against the show due to its high rates of viewership and advertisements.
The committee is following up all the programs aired on TV in Egypt to highlight any violation and conduct investigations. Saleh ensures that all responsible officials involved will be cooperative with the investigations.
President of the Media Syndicate Hamdy al-Koneyesi announced that a meeting took place on Saturday to discuss these reported problems, as well as complaints against several other shows.