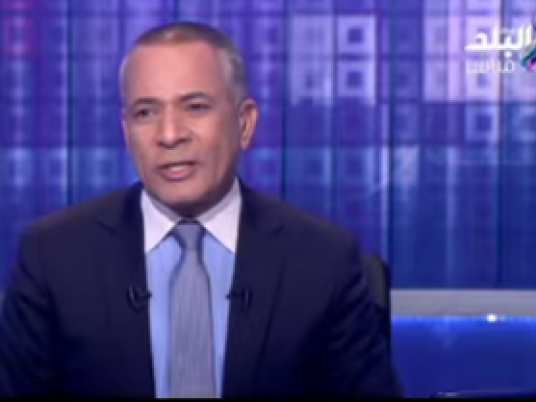 A popular Egyptian media host recently presented a video on his show of what he claimed were Russian airstrikes on Islamic State locations in Syria, only to be met with a wave of criticism by social media users who said the scenes came from a popular video game.
During his Sunday show on satellite TV channel Sada el-Balad, Ahmed Moussa aired what seemed to be a video shot from a fighter jet's screen. He then proceeded to applaud the Russians for conducting air strikes that were more serious and accurate than those of the US-led campaigns.
"This is how Russia eliminates terrorism…Russia is taking it seriously…the US was playing; Americans were tapping IS on the shoulder," Moussa enthusiastically commented on the video.
Social network users, however, concluded that the
video
was, in fact, a scene from "Apache Air Assault", a combat simulation game produced in 2010 by Gaijin Entertainment, a Russian video game developer. They pointed out that the pilot from the video was speaking English, rather than Russian, a further support for their claim.
"That's the difference between a force that combats terrorism and another that defends, and finances, terrorism," Moussa stated.
This episode with Moussa adds to criticism by opponents to President Abdel Fattah al-Sisi's government on the professionalism and credibility of Egyptian media outlets.
In September, anchor Eiman al-Hossary, from satellite TV channel Mehwar, was forced to apologize for quoting erroneous statements by Mexican President Enrique Pena Nieto that were taken from a satirical news website.
Edited translation from Al-Masry Al-Youm