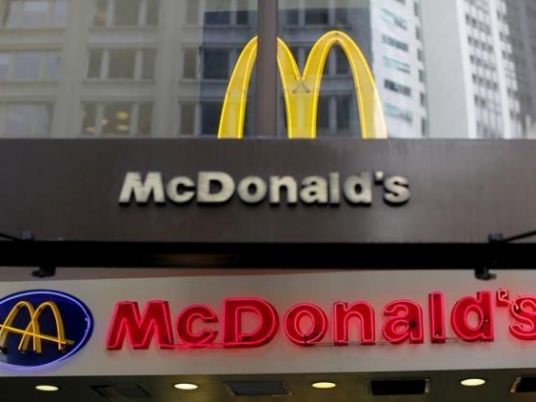 McDonald's is quietly testing out a new program that will see a handful of restaurants in the US prepare their Quarter Pounders with fresh not frozen local beef from Texas.
According to industry source Nation's Restaurant News, the test program is being rolled out to 14 locations across the US.
The preparation using fresh beef is limited to burgers made with quarter-pound patties such as the Quarter Pounder with Cheese, Homestyle Burger, Bacon Clubhouse Burger and the Double Quarter Pounder with Cheese.
The pilot program is the latest in a long line of changes at the burger chain behemoth as an attempt to boost flagging sales and compete with fast and premium food chains like Subway, Chipotle, Taco Bell and Five Guys.
One of their biggest moves was to introduce all-day breakfasts in the US.
The chain is also reportedly testing out new sizes of their iconic Big Mac in select markets such as Columbus, Ohio and Dallas.
Using fresh beef borrows from the playbook of Wendy's, which uses fresh beef patties in their burgers.