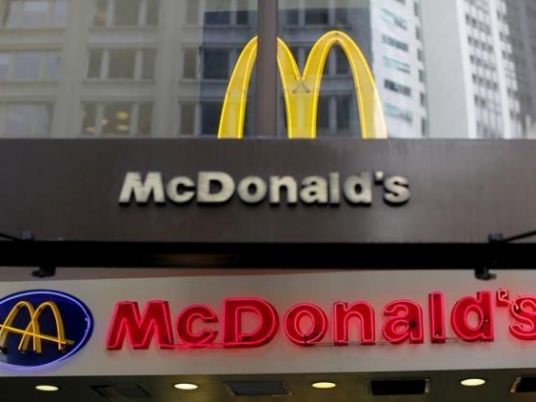 A customer sued the operator of a McDonald's restaurant in Waterloo, New York, on Wednesday after diners were exposed to food and drinks prepared by a worker with hepatitis A, the virus that causes contagious liver infections.
The lawsuit was filed in New York state court in Seneca County against Jascor Inc. It seeks class-action status for potentially affected customers, who plaintiffs said could number more than 1,000.
Representatives from Jascor could not immediately be reached for comment. Most McDonald's restaurants are operated by franchisees rather than McDonald's Corp.
The Seneca County Health Department on November 13 confirmed a case of hepatitis A in a food service worker at the Waterloo McDonald's.
Public health officials said diners had a low risk of contracting the illness, but urged those who had consumed food and/or drinks from the restaurant on November 2, 3, 5, 6 and 8 to consider treatments if they were not previously vaccinated against hepatitis A.
Christopher Welch, the plaintiff in the lawsuit, purchased and consumed products from the restaurant on at least one day when the infected worker was on duty, according to the lawsuit.
A food worker with hepatitis A can contaminate food, drinks, utensils and dishes by failing to wash his or her hands after going to the bathroom.
The case is Welch et al v. Jascor Inc d/b/a McDonald's Restaurant, No. 49796.