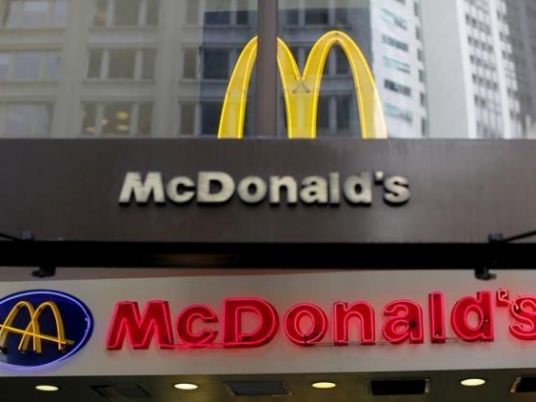 McDonald's is hoping that home delivery, table service and mobile app ordering will help the fast food chain stay afloat in the ever competitive and ever crowded fast food market.
The burger giant unveiled details of its latest global growth plan this week, revealing its strategy for retaining and attracting clientele.
One of the biggest strategies that could be a game changer for the industry? Home delivery.
Though details of the service are scarce, the report notes that the company is "uniquely positioned to become the global leader in delivery," due to its global footprint.
While home delivery is already available in China, South Korea and Singapore, the report hints that the service will roll out in the company's top five markets, where 75% of the population lives within three miles (5km) of a McDonald's restaurant.
Those markets are the US, France, UK, Germany and Canada.
"No other food company in the world has this reach and ability to be this convenient to so many customers through delivery," reads the report.
"Currently, McDonald's is experimenting with different delivery models including partnering with third parties for ordering and fulfilment throughout the world."
The move would follow rival Burger King, which offers home delivery service in select US markets.
Meanwhile, the experience inside McDonald's restaurants will also change, to keep up with the digital and technological times.
Kiosks will become even more commonplace at restaurants around the world, allowing customers to order their meal and head straight to a table, where staff will deliver their food tableside.
A mobile order and pay service will also allow customers to bypass the front counter altogether and pick up their meal upon arrival.
Likewise, in a bid to modernize the drive-thru service, customers ordering through the mobile app will also be able to bypass the drive-thru window and proceed directly to curbside delivery.
The mobile order and pay feature will be launched in 20,000 restaurants by the end of the year.
More restaurants across the system will also undergo the company's "Experience of the Future" makeovers, which involve kiosks, order customization, digital menu boards and table service.
This year, 650 restaurants will be made over, with a system-wide overhaul expected to be completed by 2020.
Once the undisputed king of the fast food industry, McDonald's has had to fend off smaller, mid-sized burger chains like Shake Shack, In-N-Out and Five Guys along with its traditional rivals Burger King and Wendy's.
One of its biggest offensive strategies in recent years was to launch all-day breakfasts.