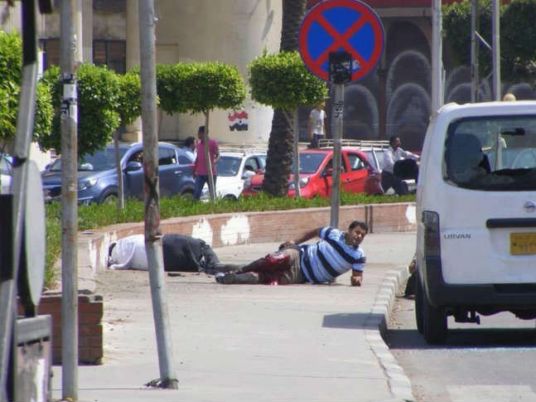 The Muslim Brotherhood condemned the bombings that took place in the vicinity of Ettehadiya presidential palace on Monday and demanded an immediate investigation.
The statement accused the Interior Ministry of disregarding the lives of innocent people, after it failed to act on a tip that Ajnad Misr would plant IEDs at the presidential palace.
"We call for an immediate investigation [into the incident] and the disclosure of results to the Egyptian people so citizens can know who is tampering with Egypt's security," the statement read.
It also called for the need to "prosecute those responsible for this aggression and punish them justly."
Two police officers were killed and a number of other security personnel were wounded when IEDs exploded outside Ettehadiya presidential palace on Monday.
Ajnad Misr, a group that the Interior Minister claims is run by the Muslim Brotherhood, claimed responsibility for the attack.
Edited translation from Al-Masry Al-Youm